UFI HYDRAULICS was established in 1992, specifically dedicated to hydraulic filtration and specialized in designing, manufacturing and marketing of a comprehensive line of reliable, high efficiency hydraulic filters for mobile and stationary applications. With a catalogue offering more than 6,000 individual components.
Mobile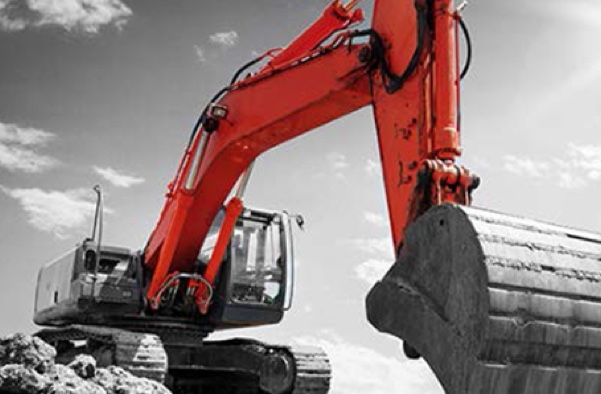 ENGINEERED FILTRATION SOLUTIONS FOR MOBILE
The supply of reliable hydraulic power to vehicles serving the arduous requirements of the construction industry, safeguards vehicle utilization and productivity levels and avoids the expensive, time-consuming issues associated with un-planned downtime, maintenance and repair.
When properly protected against contamination, the components of the hydraulic-circuit enable vehicle fluid-power systems to achieve incredible displays of power and agility in a vast array of applications and working environments. For this reason, Filtration Quality is essential as most hydraulic failures are a result of particulate contamination.
UFI HYDRAULICS (with more than 6,000 individual components in the catalogue) has the knowledge and engineering technology to confront and master these issues with a proven range of filtration products for the mobile customer.
Many well-known construction-vehicle manufacturers and end users have placed their trust in our ability for many years, both in Original Equipment and in the Aftermarket.
DISCOVER
DISCOVER
STATIONARY HYDRAULIC APPLICATIONS
Backed by its recognized Industrial pedigree, UFI HYDRAULIC DIVISION has earned a solid reputation for quality and cost-efficient products also for CNC machine, presses, windmill applications and industrial hydraulic systems.
UFI HYDRAULICS filters meet the hydraulic-system requirements of maximum protection, with high efficiency and constant stability. High-performance micro-fibre filtration media, with high voids-volume, warrants validated levels of dirt-holding capacity, coherent with the economic extended machine-life service-intervals demanded by the market.
UFI Hydraulic filters with more than 6,000 codes available in range help to extend the lifetime of the lubrication and improve your up-time and output significantly, ensuring continuous clean and dry oil, extend component and oil lifetime, resulting in savings on your maintenance costs.
There is no evidence that it is possible to have oil which is "too-clean," therefore, Filtration Quality should be as efficient as space, costs and pressure-drop will allow!
DISCOVER
DISCOVER
Stationary