Range innovations. UFI Filters is in Original Equipment and original spare part with the oil module for petrol and LPG engines of the Opel Mokka 1.4 l 140 HP. Opel/Vauxhall is the first brand for the sale of the B-SUV segment in Europe: Opel Mokka in some countries, including Italy, is one of the most popular LPG cars in the market.
The specific filtering media of the replacement cartridge is 100% ecological (UFI code 25.183.00 and SOFIMA S 5183 PE), offers high filtering efficiency and resistance to high operating pressures that can reach 14 bar and is already available in the UFI and SOFIMA Aftermarket catalogues.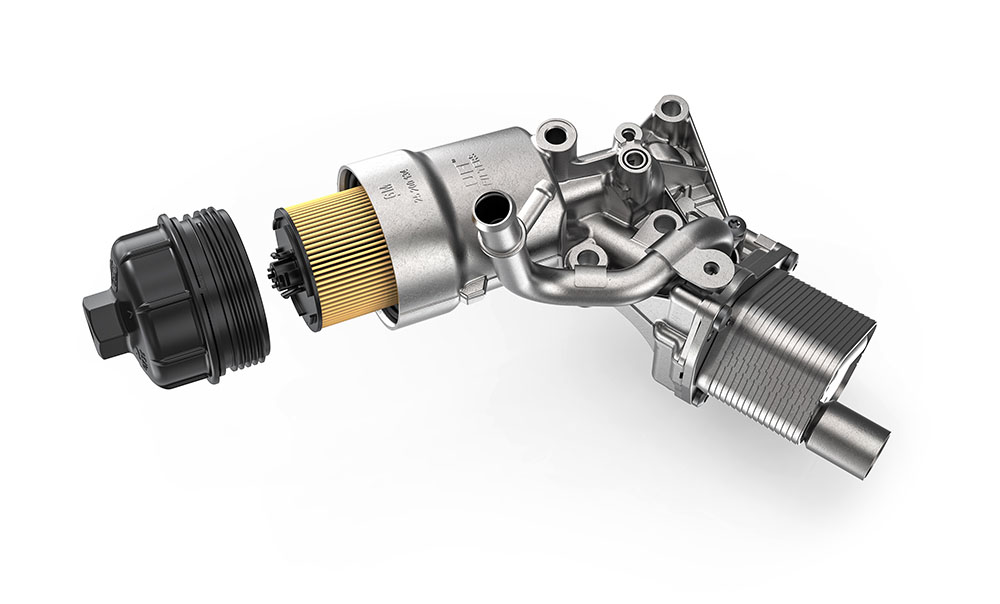 Not only 1.4 engines, UFI Filters is also original equipment for the 1.6 petrol/LPG hybrid engines of the Opel Mokka and for the 1.6 and 1.8 litre engines of the Chevrolet Cruze. The spare part is the same while the structure of the module adapts to the different space requirements of these engines. The two new UFI Filters oil modules, in die-cast aluminium, are equipped with a by-pass valve that allows better management of the oil flow in cold starting conditions.