UFI Filters is expanding its Original Equipment presence among Asian car manufacturers, with the fuel filter for 2.2 litre engines for the Nissan X-Trail and Renault Koleos. There is also exclusive news for Aftermarket Distributors of UFI and SOFIMA brands: they can order the spare part from the catalogue using the codes 24.095.04 UFI and S 0954 NR SOFIMA.
The UFI Group exclusively supplies its Distributors with original spare parts. Only the best!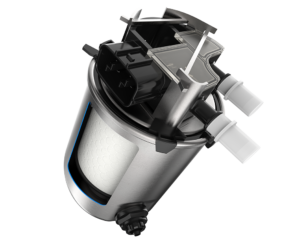 Another new Original Equipment item for the Asian range; the UFI fuel filter for the new Nissan Juke compact crossover 1.5 DCI Euro 6C 110HP engine. The spare part is listed in the UFI aftermarket catalogue with code 24.080.01 and SOFIMA S 1408 NR. UFI Filters technology at the service of modern Euro 6C engines ensures a water-fuel separation capacity of >95% in compliance with ISO 16332 and a passive electric heater to prevent the formation of paraffins in winter.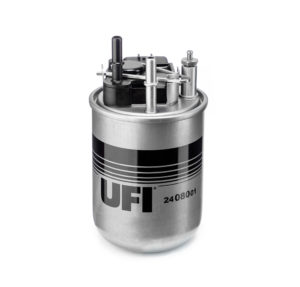 UFI Filters technology is at the service of a greener and more sustainable future. The new Hyundai Tucson and Kia Sportage with a mild hybrid 1.6-litre turbo diesel engine are fitted with complete UFI fuel Filters as Original Equipment.
The spare part is already available exclusively for Aftermarket Distributors with codes 24.123.00 UFI and S 4123 NR SOFIMA.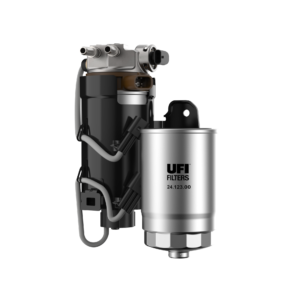 Asian cars today account for about 25% of vehicles circulating in Europe. Recent market studies indicate that this segment is happy to perform service assistance through independent mechanics, with a market share for the independent Aftermarket channel of between 75% and 80% for cars over 4 years old. UFI offers complete coverage for all product families by Asian brands while upholding OE specifications; this is consequently a major advantage for Aftermarket Distribution.