UFI Filters has developed and supplied the oil module for the new Jeep Wrangler for the OEM market. This car, is a true icon whose roots are embedded in history, representing the mother of all Jeep's in most people's minds. The system designed by UFI Filters offers the 2.2 turbo-diesel engine of this powerful off-road vehicle optimum performance, guaranteeing a highly efficient lubrication system.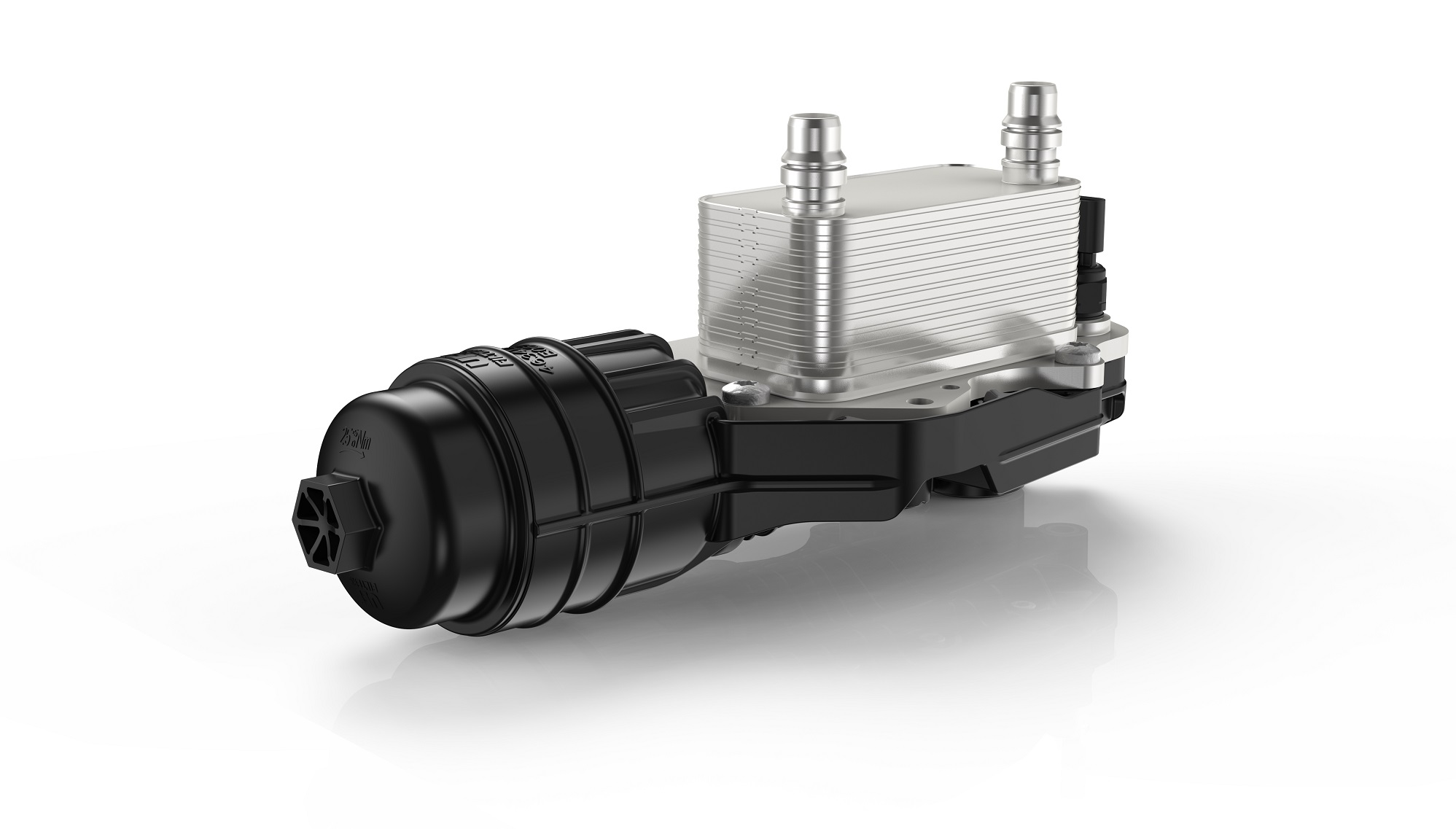 UFI Filters Group has kept ahead of the best solutions to the challenges created by the technological evolution of the latest engines, the increasingly strict environmental regulations, and the evolution of lubricants. Its state-of-the-art filtering systems are equipped, in fact, with glass fibre media that interact very effectively with the "soot" in the oil. This guarantees top efficiency, avoiding any risk of a clogged filter.
Rather than traditional cellulose materials, the UFI filtering cartridge for the powerful 2.2 turbo-diesel engine of the Jeep Wrangler uses synthetic fibre media engineered and produced thanks to the R&D experience built up by UFI Filters over the years. An outstanding product included in the Aftermarket catalogue with codes 25.190.00 and S 5190 PE, exclusively for UFI and SOFIMA customers. The element is housed in the plastic module fitted with an aluminium cooler. The weight and size are reduced to the point of ensuring, along with the car components, the lowest possible fuel consumption. The UFI module for the Jeep Wrangler brings together several functions linked to the car's electronic system: the single UFI Filters sensor for temperature and oil pressure, an anti-drain valve that prevents the dirty oil from flowing back into the cartridge, and a bypass valve.