The most advanced technologies for the most extreme performances. Thanks to the experience it has gained in the racing industry, UFI Filters is able to meet and even exceed the most challenging specifications on high performance engines like the V8 Twin-turbo with 600 hp on the new Ferrari Portofino.
The super sports car is fitted with UFI engine air filters, goes from 0 to 100 km/h in 3.5 seconds, and has a maximum speed of 320 km/h.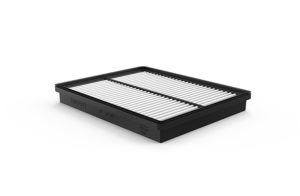 Two air panels have been developed using UFI technology and protect the two cylinder banks of the super powerful V8 engine on the Portofino , the Ferrari-built coupé which was unveiled at the Frankfurt Motor Show (September 2017). Polymeric materials and synthetic filtering materials with hydrophobic properties protect the powertrain even in highly extreme conditions and on wet surfaces. A version with active carbon is also available for markets that are much stricter as far as fuel vapour
emissions from the engine are concerned, like the Californian one.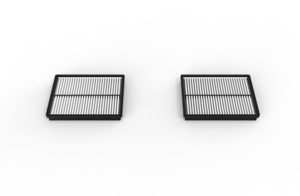 The filtration media manufactured by UFI Filters for this application is the result of lengthy, painstaking research and tests in Racing categories like Formula One.
This guarantees
high filtering efficiency
to protect the engine for longer;
a low loss of electrostatic charge to ensure the best performance and correct functioning of the turbines;
high accumulation capacity of environmental contaminant with no loss of efficiency between one maintenance activity and another.
All this guarantees maximum performance and keeps the level of quality and reliability high.